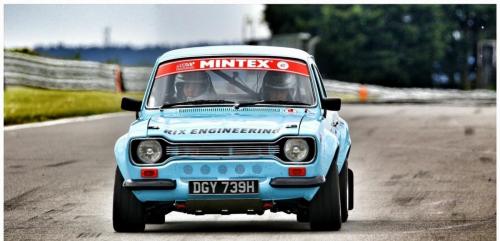 Welcome to the Rixy Stages 2023 held at Stanford Training Area (STANTA). Originally known as Stanford Battle Area, it is a British Army training area situated near Thetford in Norfolk.

The venue offers the opportunity to provide multiple stage layouts whilst being held completely within a single venue. The stages will be 100% tarmac with fast flowing sections combined with more technical roads through the on-site villages providing maximum entertainment for competitors.

Our supportive sponsors are assisting greatly and our thanks go to Mass Racing Engines, Allglass Anglia and Rally And Competition Equipment. and also to all the club members who help make the event successful. The event is promoted by Anglia Motorsport Club and supported by many motorsport clubs from the region.

The rally is named after Ian Rix, a regular competitor and supporter of rallying in East Anglia who sadly passed away earlier this year. He was often out driving his immaculately prepared blue Mk1 Escort and there is a prize in his name for the most entertaining car.